Why Pet Dental Hygiene is Important for Pets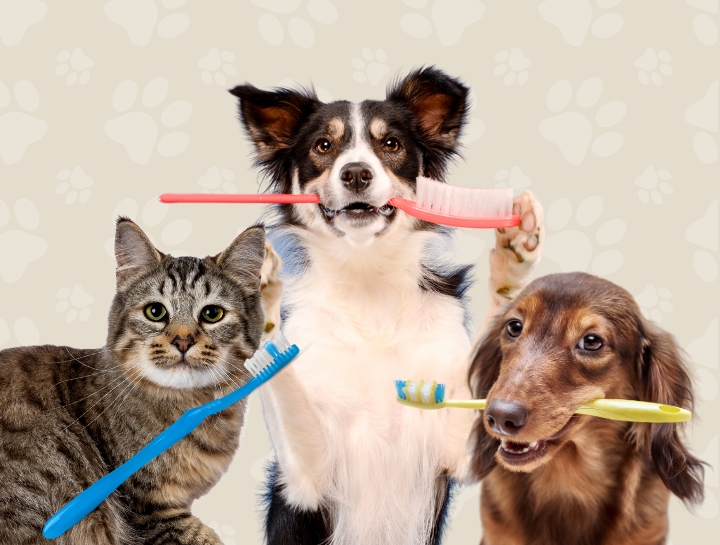 October 25, 2022
The dental health of your pet is more important than you might realize. The teeth and gums of your animal are an indicator of the animal's overall health. It is important to have your vet check your pet's teeth and gums annually to catch any early signs of health problems. Even the most exotic pets need good dental health. At North Central Animal Hospital, we have provided residents of Phoenix, AZ, with pet dental care services for many years.
Screening Your Pet's Health
During your pet's checkup, our veterinarian will screen your pet for periodontal disease. Our veterinarian will clean your pet's teeth and will fill, extract, and repair teeth as needed. Any dental work should be done by a board-certified veterinary dentist or in an animal hospital. Most exams start with an oral exam and x-rays may be needed to look at the jaw and roots of the teeth. Many of the diseases that impact pets sit below the gum line. During a cleaning, the vet removes plaque and tartar from your pet's teeth.
Possible Issues That Should Be Addressed With A Pet Dental Exam
If it appears as though your pet has any broken or infected teeth, take your pet to the vet immediately. If it appears as though your pet has tumors in his mouth, you should take him to the vet. If your pet's jaw is broken or misaligned, you want to take him or her in for treatment right away.
Common Pet Dental Problems
There may be symptoms that you notice at home that are signs of a larger dental problem. Be sure to talk to your vet right away when you notice anything like bad breath, loose teeth, or teeth that appear to be discolored. If your pet is drooling a lot or chewing more than normal, there may be something wrong with their teeth. If your pet is bleeding or has pain or swelling around the mouth, it could indicate a dental problem.
Pet Dental Care in Phoenix, AZ
Call North Central Animal Hospital today at (602) 395-9773 for more information or to schedule an appointment with our veterinarian.