Here are some kind words from many satisfied clients of North Central Animal Hospital in Phoenix, AZ.
"Professional and compassionate."

"Well, I've got the best, I'm not going to bother with the rest. Dr Frank and her staff is it."

"The staff at NCAH gives my pets the 3 C's of Compassion, Caring and Competency. NCAH is the only place I know that provides nurturing family care linked with access to the most advanced veterinary expertise available nationally. I would never trust my pets elsewhere."
"Dr. Frank and her staff are extremely knowledgeable and compassionate. I've been a client for 16 years and couldn't imagine going anywhere else. I need a veterinarian who is well-educated, sharp, and up to date on current issues and technology. I am impressed that Dr. Frank is a leader in educating and mentoring other veterinarians, and veterinary technicians. She also has good working relationships with other specialists, and is willing to consult with them when complex issues arise -- collaboration like that is the mark of a true professional! She has good intuition, and is a creative problem-solver. Her staff is well-trained, caring and efficient. North Central Animal Hospital is an exceptionally good clinic."

"NCAH: my boy's favorite place to visit."

"We wish our personal health care providers were all as caring and compassionate as Dr. Frank. No matter what the problem, illness or condition (and our pets have had their more than their share), Dr. Frank and her staff have met their needs and calmed our fears. We are truly fortunate to have North Central Animal Hospital on our speed dial."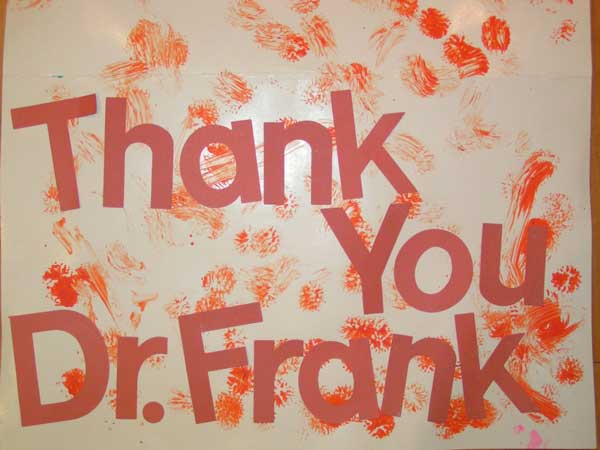 Client Feedback - How are we doing?
The doctors and staff at North Central Animal Hospital are always looking for ways to improve our service to you. Your suggestions, ideas, and comments are always welcome. Contact us here >
Thank you again for helping us be a better practice.